Navigating the Process.
Your Trusted Advocate.
Purchasing a home is one of the biggest financial investments you will ever make. It can be exciting - and stressful. As a skilled negotiator, I will walk you through making the right offer, and navigating everything from inspection to closing. As your buyer's agent, I will be your advocate every step of the way.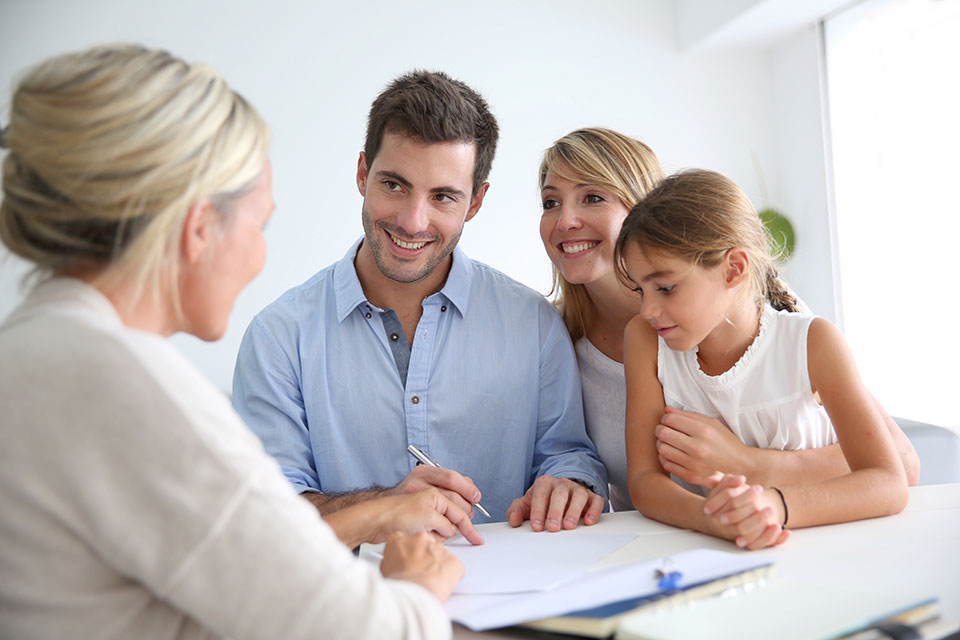 Get Your Search On.
Download the Millions Mapped app and search anywhere, anytime.
We Provide the Extras.
Do You Need People?
From contractors to interior designers, mortgage brokers to insurance agents, baseball signups to dogsitters, we have a trusted network of partners who can help with anything and everything as it relates to purchasing a new home in Metro Atlanta and all surrounding areas! We will even take care of those menial tasks, such as meeting the cable guy, or the movers to deliver your furniture. We are here to help!
Our Approach
Your Home Search
Discover
Buyer Consult
It's important we sit down for a brief meeting to help me learn about you and your goals for your real estate investment: your short-term and, something that is often overlooked, long-term goals. Now is the time to plan for hte future, especially if you are a first-time home buyer. It is also equally important for you to learn how I work and what to expect. Let's get together and start the journey.
Identify
Wants, Needs, Financials
Unless you are paying cash, we encourage you to sit down with an experienced mortgage representative to discuss your mortgage options. Too many lenders pigeonhole buyers into a single type of loan. The loan you choose needs to be in alignment with your overall goals, which we review during our buyer consultation.
Search
Online & On The Road
We combine cutting-edge technology with unsurpassed local knowledge to identify and objectively evaluate every property thay meets your criteria. We personalize showings around your schedule. We accompany you on every property tour and point out both positive attributes and potential problems.
Analysis
Comparison Research
Once you find your home, we will provide an analysis for you of the recent market activity to help you understand the values and assist you in developing a strategy for success. We factor in many elements, including the market climate (is it a buyer's or seller's market), and review as many details as possible to make your offer the most attractive to the seller.
Offer
Pricing Strategy
Negotiating the most favorable terms regarding possession, property repairs, closing fees, and personal property can be just as important as the price. In fact, the benefits of our expert negotiation can often be one of the most significant services we offer.
Once accepted, there are numerous, vital timelines and details we will orchestrate. Earnest money, inspections, mortgage processing, and appraisals, just to name a few!
Closing
Celebrate
We did it. Your sale is complete. The transaction is closed! But you are not done with us!
When you work with us, you become a client of ours for life. We want you to be as happy about your home years from now as you were on the day you moved in. We are here for any questions that may come up in the home. Home warranties claims, tax planning, and helping clients determine the feasibility of a home expansion are all examples of assistance we provide long after the sale is done.
Estimate Your Monthly Payment
Testimonials
" Greta is amazing! A friend of mine commanded me to Greta as he purchased a house before me and he loved the experience with her. As a first-time buyer, the whole process of purchasing a house was very stressful. She managed to help us a lot and the finance team she works with it is the best. I work Automotive business myself and I thought they were a lot of paperwork just to purchase a vehicle, but OH MY a house is a whole different world, and Greta WOW-ed me on how easy she made everything! I would definitely recommend her, as well as use her help on my next home :) "
- Romina Muhametaj
" Greta is such an amazing realtor! I really love working with her-hassle free! No stress at all. Very Seamless! I would hire her to work for my company any day! "
- Celine V.
" Greta is fantastic! Extremely knowledgeable, helpful, friendly, and wonderful to work with. She helped us sell our home, price it accordingly that everyone was comfortable, and helped us close on our new home in 30 days. She is great at what she does, knows the Atlanta market, and knows what sells. Thank you so much Greta! "
- Jackie
" Greta is an agent who works diligently for her clients. She gives 100% of herself to ensure the buyers and sellers she works with are informed and given all the tools they need for a successful real estate transaction. She is communicative and compassionate. It is without reservation that I recommend Greta Holland to be your real estate agent. "
- Todd Cosper
" This was my first experience with Greta and I found her to be highly professional, respectful, pleasant, honest, and extremely knowledgeable. I was impressed with her hard work and dedication to detail in meeting my expectations. Thank you Greta. "
- Nalin K Chaudhry
" I cannot speak highly enough of Greta Holland as our realtor. Her professionalism, knowledge, integrity, honesty, and good work ethics are very much respected and appreciated. She is detail-oriented and works very well with people. She has a knack for making buying and selling a home as simple as possible. If you are looking for the best to represent you in buying or selling a home, look to Greta to meet all of your needs! "
- Debbie B.
" I have used Greta on 6 real estate transactions. She is professional, knowledgeable, understands, the market, and very responsive. I believe she has always gotten a good price whether buying or selling. Greta is a strong ally of our community and I highly recommend her. "
- Jim W.
" I/we have bought or sold 5 homes with Greta over the past 15 years. She has incredible knowledge of the local market. As such, I feel she has helped me get fair prices on all the homes I've bought or sold. She is tenacious, has an incredible work ethic, and always available to take your call. She has calmed me several times when deals started to look like they were unraveling. In each case, she went to work for me and the deals went thru as she promised they would. She excels at informing you of everything that is going on during the entire process. She is honest and ethical. If you hire Greta and, I recommend you do, you will not be disappointed. She gets results. "
- James Wildermuth
" Darlene and I want to personally thank you for everything you have done for us. With our move from Atlanta to Dallas, we had so many things going on, I don't know where we were half the time. We had listed our house with someone else, and we were getting nowhere. We didn't feel we were getting good feedback from our previous agent, and while people would come and view our home, we couldn't figure out why no one even make an attempt at an offer. As our move got closer, a friend of ours gave us your name. We asked you to come look at our home, and give us your opinion. You toured our home, and identified a number of things that would make our home more appealing to buyers in just a few minutes! You had thoroughly prepared yourself on the background of the market in our area, and helped us price our home competitively. You had contractors, and resources to get the work done on our house in just a few days (even having work done on fathers day!). What we were so pleased with was how you took a personal interest and really helped us to make our home desirable to a buyer. I think the best testament to that was that our home sold in SIX days in your hands, and had been on the market with minimal interest for months before we asked you to become our agent. Once our house was under contract, we had several issues that perhaps in other people's hands might have delayed closing or worse yet, made the deal fall through. Your expertise and knowledge helped us navigate these tough times and get to closing. While I have a basic background and understanding of real estate, I would have not known how to handle these issues when they came up with out you. I also believe many other agents would not have worked so hard to keep a deal together and get us not just to closing, but getting us there on time! This was so very appreciated, since by this time we had already left Georgia, and we really needed someone to advocate for our interests. I can easily say, what may have started out as an easy sale, in the end, you worked so hard for us! had traveled back to Atlanta for closing, and the bank ended up delaying closing a couple of days, so that I was not able to attend. Before I flew back to Dallas, you helped us arrange powers of attorney, and then made sure you would attend the closing. Most closings go smoothly, but there were a number of issues that occurred with ours, beyond the buyer and sellers control. You helped make sure things stayed on track. Our closing ended up taking four hours of your time, but in the end it closed and everything ended up working out perfectly. We cannot say enough about how much we appreciate your help, expertise and guidance. You always made sure we were so well informed, and helped us every step of the way. We respect you so much that we would like you to help us interview agents here in Dallas once we enter the market to buy a new home. Having the right agent is so important these days; it is really the difference in being successful in buying or selling, and not being able to achieve what you want. We probably cannot do justice to what you have done for us. However I wanted to personally write to you and let you know how much we appreciated everything. If there is ever anything we can do for you please let us know. Thank you again Greta, we are so thankful you where able to achieve so much in such a short time with us, we will never forget what you have done for us. We wish you much success, and hope that we can always turn to you for help. "
- Jim & Darlene Moore
" I have had the pleasure of working with Greta for 5+ years. She has continually put my needs first by canceling her plans to make them convenient for me. If you're looking for an agent that will truly put your needs first, work with Greta, you won't be disappointed! "
- Aimee Burgess
" Greta is amazing!!! She is focused and determined to find you a place that you can call home. "
- Ben R.
" Greta is a true professional. She worked feverishly to find us the perfect place and got top dollar for the sale of our home. She took the time to find a home that checked 98% of our boxes. Working with a seasoned agent made this a great experience. We will certainly utilize her again on our next home. "
- Eric G.
" Greta goes above and beyond to move the home sales process forward. She has strong market knowledge and offers sound advice about getting a house show ready to make top dollar. I highly recommend Greta if you're looking for an agent to help buy or sell your home. "
- Steve Dempsey
" We can't thank Greta enough for all her hard work selling our home. We knew we were in good hands! "
- Jeff & Kim
" Greta Holland is a truly dedicated and knowledgeable real estate professional. I have bought or sold 3 houses with Greta over the past 10 years. Each situation was very different but she was able to work thru the inevitable challenges and make us happy with each of our sales or purchases. Our most recent transaction was the sale of our home in Lavista Park. Her advice to put up a "Coming Soon" sign resulted in a full price offer and contract before the house was even listed. She truly works for her clients and makes sure that everything she does is done in the best interest of her client. What I am amazed by is her uncanny ability to foresee objections, issues, etc and to provide valuable advice on how to deal with situations before they escalate. I have seen Greta take listings that other agents have had on the market for two years or more and work her magic to make them sell. Greta truly understands the Atlanta real estate market and will provide expert advice on what you need to do to sell your home and how to properly price it. Greta is a true professional and a joy to work with. I will not hesitate to work with Greta again for my next purchase or sale. "
- Jim Wildermuth
Previous
Next